Our dedicated staff has been serving Lubbock since 2003. We build self-esteem, self-confidence, and positive social skills to reinforce their characters as they grow and learn in an ever-changing world.
Kids Are Cool was opened in 2003 and employs a fantastic team of teachers that strive everyday to provide the best care possible for the students. At Kids Are Cool, we build the students self-esteem, self-confidence, as well as promote the overall advancement of their social skills all while showing them the love of Christ.
Children begin with Sign Language and language development in the infant room. Our toddlers begin to learn their shapes, colors and the alphabet in fun hands on ways while also learning how to interact lovingly with one another. Our Preschool program starts in our two year old rooms. In preschool they will master the alphabet, writing skills, number counting and concepts along with fun bible stories that emphasizes the love God has for us. As they reach our Kindergarten for four-year-olds class they will learn reading, writing, and arithmetic ensuring they are ready to confidently embark on primary school. These programs have been proven to effectively teach young children the skills they will need to make good decisions and progress in an academic environment.
There are many different ideas on what early education should focus on, and we believe it can begin with building their self-esteem through love and improving social skills. When you empower your child with these two, there is nothing that child cannot accomplish.
 Our school age students have their own facility where they have space to learn and grow. During the school year we pick them up from their primary school, enjoy snack with them, assist them with homework and then help them decompress from the day with fun indoor and outdoor activities. During the summer we offer a robust camp where they field trip weekly to experience a variety of places around Lubbock, swim weekly, engage in fun activities that are designed to keep them in active while school is out.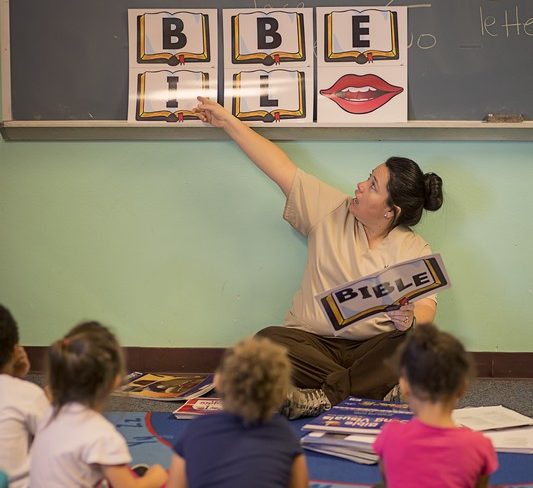 We Look Forward To Serving Your Family
Enroll Today
We hope to serve your family at Kids Are Cool! Click the link below to begin.